VCON VVS-konsult AB started in 1998 and is today a well-established company which compete for most types of assignments.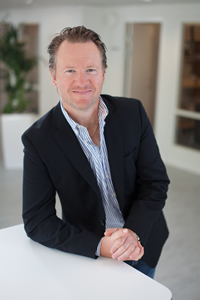 Over the years we have had the opportunity to participate in many interesting and varied projects. The wide variety of missions have developed VCON to a HVAC consultant company that we could only dream of when we started.
Our ambition has always been to expand and evolve with our customers growing demand for our services.
We have over the years created long-term relationships with our customers built on trust, where we helped to create added value for customers by deliver sustainable HVAC and energy solutions. Our strength is our employees´ high ambition and great commitment that our customers appreciate.
Today there are demands for consultants who are meticulous, committed and ambitious, and with the feeling to deliver the right information at the right time to the customer and other consultants throughout the whole project. One of our goals in all projects is that our customers´ shall be satisfied and that the quality of our actions must conform to our customers´ expectations.
I am very proud of what we have achieved so far and would like to thank our customers for the trust and the employee involvement as a major contribution to the success of our company.
Nicklas Andersson
MD